May 23, 2023 , Philippines – CoinEx, a centralized exchange, held a Pizza Party last May 22, 2023, for Filipinos to commemorate a milestone for cryptocurrencies thirteen years ago. The event was hosted by Dell, CoinEx's Global Partner in the Philippines, at Bravo Hotel in Tanauan City, Batangas, with almost forty attendees who listened to the story of Bitcoin and what exactly happened in May 2010.
A strange request on a cryptocurrency discussion board caught the attention of Californian student Jeremy Sturdivant, then 19 years old, on May 22, 2010, and this resulted in the first known usage of Bitcoin for a real-world business transaction. A Florida-based cryptocurrency enthusiast, Laszlo Hanyecz, agreed to pay 10,000 Bitcoins for two Papa John's pizza deliveries. The deal is recognized as the first time that Bitcoin was used in a legitimate commercial transaction with an actual corporation. 10,000 Bitcoins are worth roughly $300 million, meaning an individual could buy a chain of pizza businesses and still have money left over.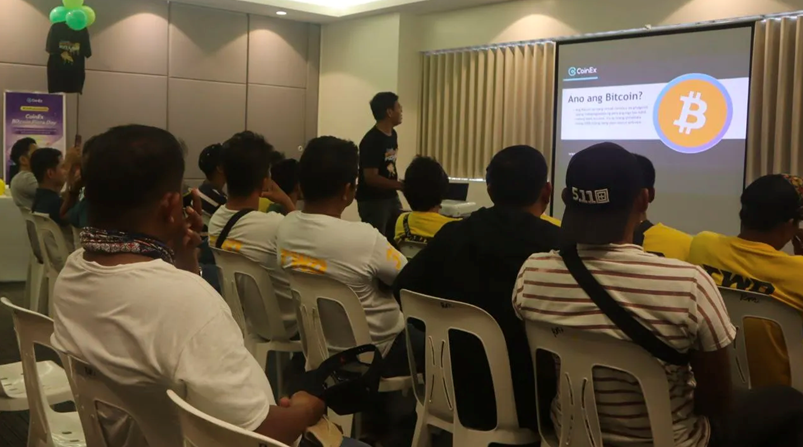 Dell of CoinEx Philippines hosting the event
After introducing Bitcoin and narrating the story behind the special occasion, the participants were given CoinEx merchandise and pens as a token of appreciation. At the same time, several lucky participants received a total of PHP 3000.00 (USD 53.84) prize pot via an online raffle draw.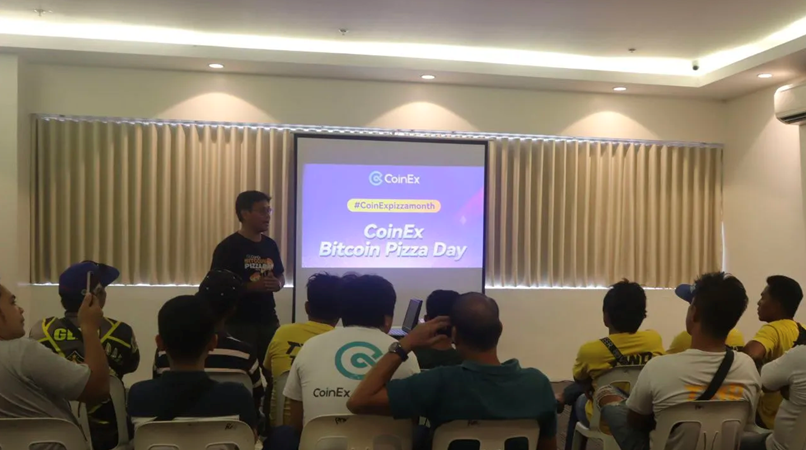 Dell introducing CoinEx and Bitcoin to the audience
During the Open Forum, the participants were encouraged to ask about CoinEx and cryptocurrencies. And, of course, after a brief discussion and fun raffles, the participants had their pizzas and spent the remaining time networking with other crypto enthusiasts.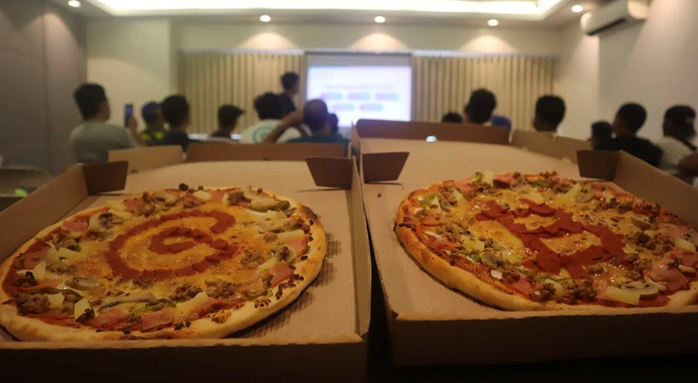 Pizzas with CoinEx and Bitcoin logos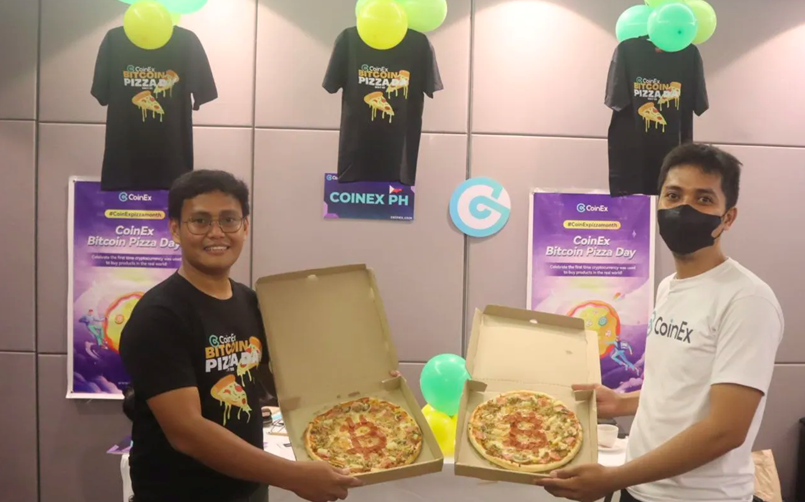 Dell and a participant showcasing Bitcoin Pizza
The event also served as a means to onboard most of its participants into cryptocurrency who are new to the technology.
About CoinEx
Established in 2017, CoinEx is a global cryptocurrency exchange providing crypto trading for over 4 million users across 200+ countries and regions. CoinEx offers a range of services, including spot and margin trading, futures, swaps, AMM, financial services, strategic trading, and CoinEx Dock. Founded with the initial intention of creating an equal and respectful cryptocurrency environment, CoinEx is dedicated to dismantling traditional finance barriers by offering easy-to-use products and services to make crypto trading accessible for everyone.
To be part of the Filipino community of CoinEx, please visit their channels:
Telegram: https://t.me/CoinexPH
Facebook Page: https://www.facebook.com/CoinexFilipino
Facebook Group: https://www.facebook.com/groups/221858499016452
Twitter: https://twitter.com/CoinexFilipino